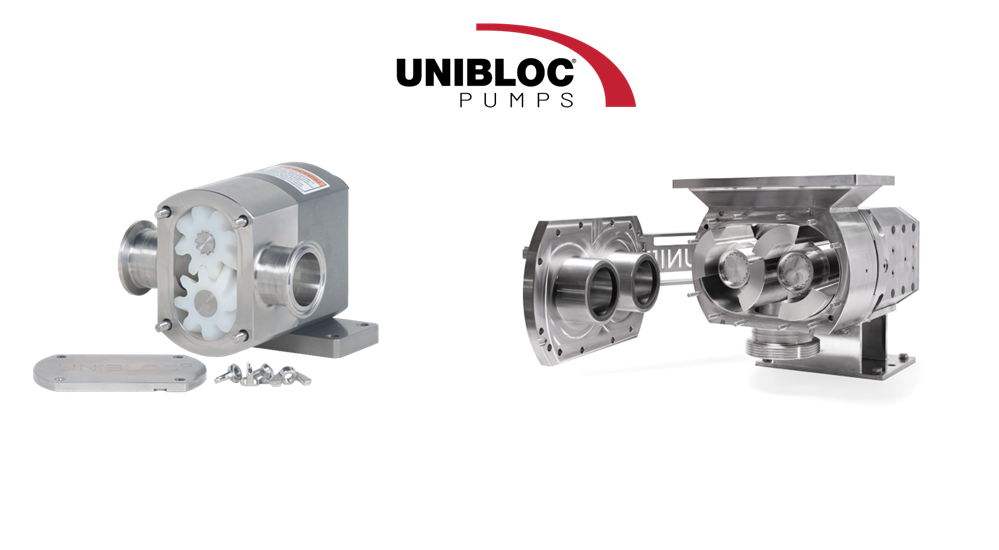 UNIBLOC Sanitary Pumps & Flow Controls
posted by:

PFC

No Comments
UNIBLOC Sanitary Lobe & Gear Pumps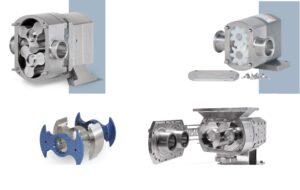 Unibloc brand pumps provide exceptional craftsmanship and an uncompromising commitment to easy maintenance and high reliability. Unibloc's precision-engineered hygienic pumps have been found in the most demanding applications in the food and beverage, meat and poultry, pharmaceutical, and other critical industries to take on the toughest jobs.
Hygenitec AODD & EODD Pumps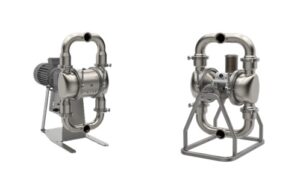 Designed specifically for hygienic applications requiring the transfer of solids up to 3.8" (96.5mm)
Constructed with polished stainless steel 316, these pumps are designed for sanitary process applications
3A certifed pumps feature over-molded diaphragms, a swivel stand and can be cleaned in place (CIP)
FDA compliant pumps are engineered for food and cosmetic applications
Electric Operated Double Diaphragm (EODD) pumps
UNIBLOC Hygenitec Flow Control

Our newest brand of flow control products – Hygenitec – offers customers precision-engineered hygienic pumps, valves, strainers, bubble traps, sight glasses, and other process components. Our Hygenitec product line provides a wide range of flow management solutions that ensure top performance from your process system and are designed to help you fight downtime.
UNIBLOC Flotronic One-Nut Pumps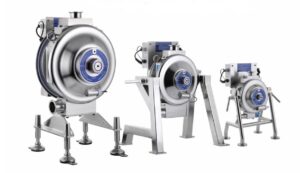 The only 100% CIP capable AODD pump (up to 100 psi). Patented One-Nut™ design enables quick disassembly and service. Patented One-Nut™ design enables quick disassembly and service. Patented One-Nut™ design enables quick disassembly and service