Walchem W900 Controller for Your Most Challenging Water Treatment Demands, new for 10-2017.
Large touchscreen display with icon based programming makes setup

easy.
Universal sensor input provides extraordinary flexibility; the same
controller can be used with almost any type of sensor.
Four I/O slots allow complete flexibility in adding additional sensors,
analog inputs and analog outputs.
Walchem W900 controller offers multiple language support allows simple setup no matter where your business takes you.
Eight relay control outputs allow the controller to be used in more applications.
Economical wall-mount package for easy installation.
On-screen and web page graphing of sensor values and control output status.
Complete flexibility in the function of each relay.
• On/Off Setpoint
• Time Proportional Control
• Pulse Proportional Control (when purchased with 4-20mA or pulse solid state opto outputs)

• PID Control (when purchased with 4-20mA or pulse solid state opto outputs)
• In-Range or Out-of-Range activation
• Probe wash
• Timer-based activation
• Activation based upon the state of a contact closure
• Timed activation triggered by a Water Contactor or Paddlewheel flow meter's accumulated total flow
• Activate with another output
• Activate as a percent of another output's on-time
• Alarm
• Spike Set Point
• For Cooling Tower and Boiler applications:
• Biocide Timer
• Boiler blowdown on conductivity using intermittent sampling
Datalogging
Emailing Alarm messages, Datalog reports or System Summary reports
Ethernet option for remote access via the Internet, LAN or Modbus/TCP
---
Please follow and like us:
Pyxis Corrosion Sensor & Tank Level Sensor
Bluetooth and Wired Chemical Tank Monitoring w/Local Display
Bluetooth and Wired Corrosion Sensors (all metal types)
See below……
---
Please follow and like us:
Paco the Leader in Moving Fluid with End Suction Pumps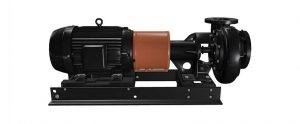 Benefits

Increased efficiency, lower life cycle costs

Compact construction and space savings

Back pull out design for ease of maintenance and service

LCS- 35% smaller foot print than frame mount design

LCS- Eliminates coupling alignment

LCS- No base-plate grouting
The PACO line of end suction, single stage pumps serves as the industry standard in performance, quality, and durability. With an expanded selection of 32 sizes available, the PACO line of pumps is the smart choice for a number of reasons:
available, the PACO line of pumps is the smart choice for a number of reasons:
Low life-cycle costs
High efficiency for reduced operation costs
Compensated double-volute design for reduced radial loads, minimized shaft deflection, and prolonged seal life and bearing life
Mechanical design for reduced maintenance and minimal downtime
Back pull out design for ease of maintenance and servicing
Range of sizes to meet precise application requirements
Quiet operation
Advanced features incorporated as standard on PACO end suction pumps ensure optimum performance and reliability. These features, as well as optional features that meet specialized needs, are available on the broadest line of high-efficiency pumps offered to the industry.
An innovative pump and impeller design produces a higher operating efficiency – up to 91 percent – and provides a wider band of best operating efficiency, even during conditions of off-design operation.
Quite simply, the PACO line of pumps is the smart choice for lower initial cost, longer pump life, re­duced operating and maintenance costs, maximum reliability, and quieter operation.
---
Please follow and like us:
Grundfos Digital Dosing DID-CU382
Grundfos Digital Dosing DID-CU382
Grundfos Specs    Grundfos Data Book


Monitoring of typical water quality parameters as well
as precise control of disinfectant addition or pH
adjustment is essential for many water treatment
processes. Bus interface as well as data logging
functionalities and intuitive user interface are a must
for M&C today.
The new Grundfos by s::can DID systems are the
perfect combination of s::can's state-of-the-art digital
sensor technology and Grundfos' experience in PID
controlling of dosing and disinfection processes. DID
systems are designed to match perfectly with Grundfos
dosing pumps, gas dosing systems as well as systems
for the generation and dosing of chlorine dioxide and
hypochlorite.
Characteristics and main features
DID systems are available as pre-assembled systems
with bypass flow cell or as kits for applications with
tank-immersed sensors.
Variants with bypass flow cell are intended for
monitoring and control of disinfectants, pH, ORP,
conductivity and temperature. The water flow through
the cell is kept at an appropriate level by a flow
restrictor. Lack of water is detected by a flow switch
and leads to an alarm. A shut-off ball valve and a
sampling cock complete the hydraulic installation,
which is compatible with Grundfos standard hoses.
System configurations for tank immersion are available
with up to 2 sensors for pH, ORP and conductivity, and
always include temperature measurement. These
variants allow measurement of water parameters
directly in the tank or basin without the need for a
bypass line and flow cell. The control unit can either be
fixed directly at a wall or back plate, or mounted on a
DIN rail in a cabinet.
CU 382 control unit
• Intuitive plain-text operation
• Data logger functionality
• Up to 3 controller outputs, freely assignable
• Modbus included
• Modbus sensor interface
• Data interchange with USB stick
• Wide-range power supply
Sensors
• Modbus interface to CU 382 control unit
• Onboard storage of calibration data
• Temperature compensation included for all sensors
• Long service intervals
• Pre-calibrated (pH, ORP, conductivity sensor)
• 1-2 sensor variants per parameter for all
applications and measuring ranges
• Diaphragm-covered amperometric sensor principle
for disinfectant sensors
• Low pH dependency for free-chlorine sensors
Pre-assembled measuring system
• Automatic setting of the water flow and detection of
missing water flow in systems with flow cell
• Sensor holder included in systems for tank
installation
• 7.5 m of cable included in systems for tank
installation (extension cables are available in
lengths up to 20 m)
• Sensor guard included in systems for tank
installation
---
Please follow and like us:
Griffco Pressure Relief with Alarm
The New Griffco Pressure Relief with Alarm.
Installed in an integrated gauge guard mounted to the bottom of the relief  valve. When the pressure relief valve relieves the over pressure the pressure is transmitted through the isolating diaphragm to the switch. The switch changes condition and an alarm signal is triggered. Once the alarm condition is corrected the switch returns to its original position.  The switch has an adjustable set point and multiple customer selected ranges. Switch housings are available in zinc plated steel or optional 316ss. A convenient fill port on the side of the gauge guard is provided.
---
Please follow and like us:
Grundfos Scala Perfect Water Pressure Pump
Grundfos Scala – finally compact and easy to install
Scala Brochure    Scala Operation Manual
SCALA2 is a fully integrated water booster pump providing perfect water pressure in all taps at all times – even with multiple taps and showers running at the same time. It packs pump, motor, tank, sensor, drive and non-return valve into one compact unit. And with its intelligent pump control, SCALA2 automatically adjusts performance to both inlet pressure and water consumption in the home. Thanks to a water-cooled motor, SCALA2 even offers one of the lowest noise levels of any booster on the market.
What is intelligent pump control?
SCALA2 features a built-in sensor, which constantly measures the discharge pressure. If the pressure drops below the desired level, SCALA2 boosts its operation immediately to compensate for the loss of pressure. We call it intelligent pump control and the result is perfect water pressure.
Benefits
Perfect water pressure: Intelligent pump control adjusts operation automatically
Low noise: As quiet as a modern dishwasher (47 dB(A) in typical use)
Easy selection: One variant for all domestic boosting needs
Easy installation: Compact, all-in-one solution, plug-and-pump
Easy to operate: User-friendly control panel
Reliable operation: Dry-running protection, anti-cycling
Long lifetime: Quality-tested to perfection, maintenance-free
Applications
SCALA2 is the perfect choice for residential buildings with up to 3 floors and 8 taps.
Boosting from mains: Increases the water pressure delivered by city mains
Boosting from tanks: Increases water pressure from roof tanks, break tanks and ground tanks, including rainwater tanks.
Boosting from wells: Pumps water from a depth of 8 metres
Suitable for both Indoor and outdoor installation X4D and Enclosure type 3(US).
---
Please follow and like us:
Grundfos Magna3 Energy Saving Circulator Pump
How does the Grundfos MAGNA3 achieve this higher efficiency rating?
Approximately 50 percent of the energy savings derives from the circulator's permanent magnet motor design, rather than the induction motor design used by conventional pumps. Even if you ran the MAGNA3 as a "dumb" pump — setting it at a constant, maximum speed without any modulation — it would still cut energy consumption in half versus a conventional pump, while delivering a starting torque four times higher than a standard induction motor. The use of AUTOADAPT should reduce energy usage by another 25 to 35 percent. As a result, an end user can expect to cut energy consumption by up to 85 percent — maybe more, depending on the application and whether the pumps being replaced were sized properly.
What makes MAGNA3 a "smart pump" and how does it differ from other circulators on the market?
In a word, AUTOADAPT. MAGNA3 offers much more than multiple pump speeds to match varying system loads. Grundfos is the only manufacturer to offer an ECM circulator that uses an integrated logic algorithm to "learn" the varying energy-usage patterns of an application over time, enabling the software to automatically determine the lowest possible operating‐efficiency point to meet ever-changing demand. By continuously fine‐tuning power consumption and flow rates to meet the dynamic needs of the system, this AUTOADAPT function saves both energy and money.
What are the most notable upgrades in the new Grunfos MAGNA3?
With MAGNA3, Grundfos has worked to make a smart pump even smarter with the following enhancements:
FlowADAPT: The new MAGNA3 allows the installer set a maximum flow rate that the pump will never exceed, eliminating the need for additional valving to restrict the flow. This option is available whether the installer opts to use AUTOADAPT or either of the MAGNA3's other two modes: constant pressure and proportionate pressure. (The latter may be preferable, depending on whether head-loss in greater in the pipeline or in the zone valves.) With AUTOADAPT, the fixed flow rate becomes simply another parameter the system "learns" on its way to minimizing energy usage.
Carbon fiber reinforced composite rotor caN: The function of the rotor can is to seal fluid from the stator motor. In the current MAGNA, the can is made of stainless steel, but we moved to the carbon-fiber material because it permits better transmission of the magnetic field through the can, raising overall pump efficiency.
Differential pressure sensor: The existing MAGNA has no pressure sensors. Performance is entirely based on power consumption and speed, and then programmed into the pump's characteristics. With the new MAGNA3, we integrated a patented differential pressure sensor right into the pump housing. In doing so, we opened up the hydraulic design, resulting in increased efficiency for the hydraulics, as well as the motor.
Constant temperature mode: A system sensor allows the MAGNA3 to monitor flow temperature constantly. A circulator placed in the return line in a domestic hot water system can be programmed to maintain a constant temperature. This, in turn, enables the pump to slow down when hot water demand is low or nonexistent — a big energy- and money-saver in certain commercial applications, such as schools and hotels, whose need for hot water varies greatly throughout the day.
On-pump, TFT display screen: This new screen provides clear, easily readable text right on the pump; the installer and end user can even see the pump curve. Thanks to this new technology, the installer can request "assisted setup" at the time of commissioning, while a service technician can use the same feature to troubleshoot problems. The screen will "step" the installer or technician through a series of questions and procedures, so they accomplish whatever task they must perform quickly and easily. This is a major improvement over conventional pump interfaces, which typically display codes that require the user to memorize or look up in a separate manual. With the MAGNA3, it's all on the screen.
Rotating power head: There's one more important, but relatively simple change that has elicited excellent feedback from installers who have tested it: On a conventional circulator, rotating the power head necessitates
---
Please follow and like us:
How to Maintain Your Centrifugal Pumps
If you work in any of the following industries, you need a centrifugal pump to complete your tasks properly:
Acid transfer
Food and beverage production
Industrial water supply and drainage
Irrigation
Municipal water supply and drainage
Oil refining
Pharmaceuticals
Power plants
Sugar refining
Wastewater management
Water purification
As the head of an industrial or commercial company that uses centrifugal pumps, you know that these sturdy devices won't often break down or stop working. However, to keep your pumps in good repair, safeguard yourself and your employees, and prevent lost work time and revenue, you need to take extra measures to ensure your centrifugal pumps always work properly.
Below, we've listed several maintenance tips you can employ on a daily or weekly basis to keep your centrifugal pumps in top condition. We'll also talk about different repairs your pumps may need if they break down or malfunction. Read on to learn what you can do to ensure your pumps' performance.
Maintenance Tips
Your business-and your employees' livelihood-depends entirely on a functioning centrifugal pump. Without a properly working pump, you can't complete your work. Instead of letting an issue arise, use the following maintenance tips to keep your centrifugal pumps functioning efficiently.
Your best tool in maintaining your centrifugal pumps is to inspect them frequently. If you check the pump and its components regularly, you reduce the risk of breakdowns and inadequate pumping capacity.
Before you inspect the pump, review the operator's manual so you are familiar with every aspect of the device. Use the following schedule to prevent breakdowns:
Annual maintenance. Each year, test the electrical components of your pump. Test all the alarms to ensure they work properly and can alert you and your employees of an issue. Also, change the oil in the seal.
Semiannual maintenance. Even though you'll change the oil each year, you should check the oil levels twice a year at least to make sure the pump has enough fluid in the seal.
Monthly maintenance. Look at the suction valves, gate valves, and butterfly valves. Keep an eye out for leaks and discharge.
Weekly maintenance. Make a record of different readings, such as amp readings, meter readings, discharge readings, and suction gauge readings. If the numbers are too high, you may need to repair or replace a part to prevent a breakdown.
If you don't feel comfortable inspecting these parts of the pump, have a professional do the job for you.
Some other maintenance tips are to make sure that the seals are lubricated and that the pump is never empty or low of liquid. If the pump dries out, it could malfunction.
Common Issues
Sometimes, despite your best efforts to monitor, clean, and maintain your centrifugal pumps, these pieces of equipment may break down or stop working completely. In the event of a breakdown or malfunction, you'll need an authorized repair company to fix the any of these problem.
Cracked or Fractured Seal Face
The seal face, or mechanical seal, prevents a centrifugal pump from leaking. When the seal has fractures and cracks in it, the liquid in the pump can leak out. Usually, impact or thermal shock cause this kind of damage. A professional can replace the seal and advise you to eliminate the source of the shock or impact to prevent future damage.
Uneven Wear Track
If the seal face is tightened too much on the pump, the track between the two can become uneven. This damage also occurs when there is too much pressure or clamping and high temperatures that work on the seal. An uneven wear track can increase the risk for leaks and similar issues.
Grooved Seal Face
If you notice this kind of damage, the seal face isn't properly lubricated. Additionally, the liquid inside the pump may contain abrasive materials that can embed in the seal and forms grooves in it. A professional can flush the seal and lubricate it to prevent this issue. He or she may also recommend a seal that can withstand corrosive and abrasive materials.
Failed or Minimal Liquid Delivery
As previously mentioned, if your pump doesn't contain enough liquid, it can shut down or stop working. A professional can inspect different components of your pump, like the discharge system or the impeller, to discover why the flow is so low. Then, he or she will repair the issue so your pump allows liquid to flow fully.
Follow These Tips to Keep Your Business Safe and Functional
Use the maintenance tips in this blog to keep your centrifugal pumps running smoothly and efficiently. The better you care for these pumps, the less likely you are to have issues. And the fewer issues you have, the less likely you are to lose work time.
If you ever experience any problems with your centrifugal pumps, turn to PFC Equipment, Inc. Our professionals can service any centrifugal pumps and other pumps you have on your work site. As an authorized service and warranty repair center, our experts can work with pumps from leading manufacturers.
Trust us to repair your broken pump or provide you with a new one so you can continue to work without interruption.
---
Please follow and like us:
Beer Pumps, PFC Offers Many Choices for Pumping Beer
Whether you need to transfer beer between vessels or recirculate chilled water, PFC Equipment can provide a pump solution. We offer a wide selection of beer pumps, filtration options & chemical feed controllers from a number of leading manufacturers.
---
Please follow and like us:
Grundfos Larger Capacity CR Pumps Coming Soon
Grundfos Coming Soon
Larger capacity CR Pumps that will fill that void when the application previously required two Grundfos pumps to achieve the required capacity. Stay tuned for further updates about the Exciting Larger CR pumps.
---
Please follow and like us:
Which Industrial Pump Does Your Business Need?
If you're in the construction, mining, or industrial chemical treatment and manufacturing industry, you need a dependable way to move liquids, gases, and slurries. Industrial pumps ensure that your workplace remains safe and clean while also moving your product in bulk.
Of course, you need the right pump for your company's liquid handling needs. After all, you handle a variety of fluids and gases in all kinds of viscosities and temperatures. And because some of the liquids you transfer are aggressive, flammable, or dangerous, it's critical that you use dependable, sturdy pumps that can withstand time and pressure.
Read through our list of the most commonly used industrial pumps so you can find the best pump for your manufacturing needs.
Two Basic Classifications
Industrial pumps receive one of two classifications, both of which move liquids or gases from one location to another. The method of displacement is different for each. The first type is a centrifugal pump. Centrifugal pumps use a piece of machinery that rotates; they then convert the rotational kinetic energy into hydrodynamic energy, which forces the liquid from one area to another.
Centrifugal pumps can handle most general industrial fluid transfer needs, and because they are so versatile, your local industrial pump specialist will be able to provide a pump of the right size and configuration.
The second pump classification is a positive displacement pump. It moves fluids by storing the liquid and then forcing it through a discharge pipe. The volume remains constant as liquid flows through the cavities of the pump and into the discharge area.
Like centrifugal pumps, positive displacement pumps come in every size, variety, and durability so that they can move a variety of liquids of most temperatures and viscosities. Your local industrial pump specialist will help you decide which classification of pump you need.
Other Industrial Pump Types
Within the two basic industrial pump classifications are a multitude of diverse pumps that serve different purposes. Some are made specifically to drain waste, toxins, and abrasive chemicals. Others are made to transfer high-pressure liquids. Still others are built to move high solids content. The following pumps may be useful to you in your specific industry.
Diaphragm pump: As a positive displacement pump, this machine uses a flexible diaphragm instead of a piston. Because it is air-operated and self-priming, it can run dry without damaging the machinery, so this pump works well if your fluid flow is inconsistent. This type of pump is especially useful if you transfer fluids with thick viscosity and high solid content.
Drum pump: This liquid transfer pump moves liquids out of drums or barrels and tanks. If your business uses liquids that you transfer and deliver in large, heavy barrels, this pump can make your employees' jobs much safer and easier. The pump also ensures that dangerous chemicals don't escape or spill out of barrels that are much too heavy to lift.
High-pressure pump: Also known as a boost pump, this machine increases the pressure of the gas or liquid it transfers. It can fulfill a variety of purposes, including:
Spray washing and central cleaning
Pressure boosting
Reverse osmosis and boiler feed
Deionized water flow
Machine tool coolant dispersal
Use a high-pressure pump if you need a machine that can handle low inlet pressures, intense temperatures, and versatile application.
Submersible pump: This pump is submersed in the liquid it pumps so it can push fluid to the surface and ease transfer. This process stops a common problem called pump cavitation and makes liquid movement much smoother. Submersible pumps are used for a variety of dewatering projects, including:
Mining
Waste and ground water removal
Construction
These pumps are designed to transfer liquid vertically. They can pump solids and contaminated, aggressive chemicals.
Gear pump: This positive displacement pump consistently maintains liquid flow by harnessing the power of gear movement. In chemical manufacturing, these durable pumps transfer high-viscosity fluids. If you have to pump a high volume of liquid and maintain a constant flow rate, choose a gear pump.
Metering pump: Use this pump if you need to transfer liquid in very precise, consistent volumes and flow rates. A metering pump measures chemicals and other liquids and can be quite accurate. Metering pumps are also known as dosing pumps, and they can be manually or automatically operated.
Seamless pump: This high-security pump is designed to transfer toxic or highly vaporous liquids and ensure liquid and gas containment. If you create liquids that are especially dangerous or that are difficult to seal, consider using a seamless pump.
Progressive cavity pump: As the rotor in this pump turns, the cavities carry the liquid forward. A progressive cavity pump is used as a fluid metering device because the transfer is consistent and measured. It is frequently used for chemical processing and other general industrial applications.
Whatever your industrial liquid transfer need, there's a pump designed to meet your specific needs. Your local industrial pump specialist can even design a pump to meet your unique specifications. Talk to your pump provider today to learn more about which kind of pump is best for your business.
More Information on Industrial Pumps
---
Please follow and like us:
Select Your Preferred Filter Vessel
As a responsible manufacturer, you do what you can to use high-quality parts and equipment in your processes. If you didn't take extra care in this area, your factory or other facility might become dangerous for your employees—particularly if fluids get loose. These fluids may have corrosive or otherwise toxic properties. Their leakage may also make machines hazardous to use.
Luckily, when you purchase a part like a filter vessel from PFC Equipment, Inc., you don't have to worry that this product will fail on you. We are a leading provider of fluid handling equipment, and we proudly work with companies in many industries. We have over 40 years of experience, so you can rest assured knowing that any product you buy from us will be top notch.
Select Your Preferred Filter Vessel
We carry a large inventory of filter housings and vessels, including:
FSPN vessels, including FSPN E-Z open models
CBFP 11, 12, 13, and 14 vessels
QX4 filter vessels
SBF compact bag vessels
FMC drum filters
FSMC cartridge filter vessels
X100 convertible filter housings
XL234 modular filter housings
Basket strainers
Each of our filter vessels meets code requirements and caters to a different kind of industrial application. We offer single- and multi-bag filters made from both metallic and non-metallic materials. These filters can handle pressures up to 1000 PSI, flows up to 10,000 GPM, and temperatures of up to 450 degrees Fahrenheit.
As you consider each filter vessel, keep the maximum operating pressure and other specifications in mind. If you choose a vessel that can't handle your manufacturing operations, then you could undermine your processes as well as endanger yourself and your employees. If you don't know which vessel you need, our staff members will happily assist you.
Contact PFC Equipment for More Information
If you have any questions, or if you'd like to order your filter vessels, call us at 1-763-425-7890. We're happy to tell you anything you need to know.
---
Please follow and like us:
Find the Right Centrifugal Pump for Your Application
If your company processes include fluid transfer applications, then you have to make sure you choose quality parts and equipment. Otherwise your work might not go smoothly. Your equipment may turn into a safety hazard and endanger your employees, or you may make merchandise that doesn't meet your high standards. To avoid these problems, you search long and hard for just the right centrifugal pumps and other parts.
Whether you need a specialized centrifugal pump or something more general, PFC Equipment, Inc. can supply the necessary parts. We have served manufacturers across Minnesota, Iowa, North and South Dakota, and western Wisconsin since 1969, so we know what to look for in high-quality parts. We also offer complimentary application support and authorized warranty service with each product we sell.
Find the Right Centrifugal Pump for Your Application
We carry multiple types of centrifugal pumps from multiple brands. The brands include:
We have Grundfos's entire range of top CR pumps. We carry these brands because we believe they give you a more efficient and reliable product. You can depend on the products from these brands to keep your facility and your employees safe.
We also have the following pump configurations for you to choose from:
In line
End suction
Close coupled
Base mounted
Self-priming
Centrifugal pumps are also available in both vertical and horizontal options, as well as in custom configurations. Our pumps have different sealing options too, making them suitable for most applications.
Each brand and configuration comes with a different set of capabilities and advantages. If you don't know which option best suits your needs, feel free to ask our staff for assistance. They're happy to assist you at our location or at your facility.
Call Us to Learn More
Let PFC Equipment, Inc. handle your centrifugal pump needs, no matter how complicated. If you have any questions, call us at 1-763-425-7890. You can also place orders and arrange to meet with us in person where needed.
Please follow and like us:
Vertiflo 2100 Series Industrial Trash Handling and Solids Handling Self-Priming Centrifugal Pumps
Vertiflo Series 2100:
The Vertiflo Series 2100, trash handling and solids handling self-priming centrifugal pump, is an ideal candidate for many different applications for example liquids entrained with solids, general industrial, pulp and paper, mining, meat packing, raw
sewage, sludge, slurries, trash and wastewater.
The Vertiflo Series 2100 has capacities up to 1300 GPM and heads to 112 feet (suctions lifts to 25 feet) . It comes in 3", 4" and 6" and can handle solids up to 3" diameter spheres. This pump is also offered in many different materials like, cast iron, 316ss fitted, all 316ss, CD4MCu fitted and all CD4MCu.
For more information click here
---
Please follow and like us:
Walchem Non-Membrane Chlorine and Chlorine Dioxide Sensors
Walchem Non-Membrane Chlorine and Chlorne Dioxide Sensors:
Introducing, the Walchem Non-membrane Chlorine and Chlorine Dioxide Sensors. These sensors are ideal for the
disinfectionof hot potable water systems and high pressure sample loops where water cannot be discharged to open atmosphere. The Walchem Non-membrane Chlorine and Chlorine Dioxide Sensors can handle temperatures up at 158˚F and up to 117 psi.
The Walchem Non-membrane Chlorine and Chlorine Dioxide Sensors are compatible with W100, W600 and WebMaster series controllers. The sensors continuously and directly measure the Chlorine or Chlorine Dioxide chemical concentration, without the use of reagents.
Walchem Disinfection Sensor Brochure
For more information click here
---
Please follow and like us:
Griffco has many years of chemical feed experience for a wide range of applications, markets, and different pumping technologies.
Griffco manufactures many different valves and accessories including, Y-strainers, injection quills, pulsation dampers, corporation stops and many more. Think of them as a one stop shop for all your chemical application needs except the pump.
They are NSF, CE, CRN and ISO 9001 certified. All products manufactured by Griffco are made in the USA.
They sell they're products using a distribution network, private label agreements, and OEM accounts. With corporate agreements with most of the leading metering pump manufactures and other positive displacement pump companies.
Y-Strainer                Gauge Gaurd              Pulsation Dampener
---
Please follow and like us:
Coming soon- The Verderflex Vantage 5000
The Verderflex Vantage 5000 cased tube pump, has been designed at the cutting edge of peristaltic pump technology, offering
33% higher flow then other brands, accurate stepper controlled dosing, a max flow of 4,000 ml/min, and max pressure of 7 bar (100 psi).
The Verderflex Vantage 5000 also has the latest in touch screen technology, clear icon control, storage for 99 dosing programs and more. The remote control will come in many different options, Wi-Fi, Ethernet, SCADA, Profi or Modbus, to fit your needs.
With its robust stackable low maintenance design, and spring loaded rotor the Verderflex Vantage 5000 is a great option for many different applications including water treatment, food flavoring, chemical dosing, pharmaceutical, and brewery to name a few.
---
Please follow and like us:
Walchem IX pump, Low cost high accuracy
motor control is capable of adjusting the discharge and suction speeds to meet a full turndown ratio of 750:1 (300 L/h to
200 mL/h)
The IX pump produces accurate flow rates and incorporates an economical price. This is a mechanically-driven diaphragm pump to achieve a high accuracy of ±1%.
The IX pump uses Helical gears along with return springs to reduce power consumption up to 70% compared to conventional metering pumps.
The Walchem IX pump has faster priming, high compression ratio in each stroke, with no air-lock at any flow rate.
Controller position can be ordered in 6 positions for operator convenience and ease of use after installation.
---
Please follow and like us:
Shelco filter housings carries a wide variety of housings to fit almost any industrial and high purity applications, including water, gasses, food and beverage, chemical and pharmaceuticals. Shelco filter housings carries multi and single housings and a wide variety of filter bags too. If you need help determining which housing will fit your application please contact us today.

---
Please follow and like us:
Yamada Air Operated Double Diaphragm (AODD) pumps
Yamada NDP-40, NDP-50 and NDP-80
PFC offers a variety of larger Yamada air operated double diaphragm (AODD) pumps to fit almost any application. The NDP-40, NDP-50 and NDP-80 are all available in aluminum, stainless steel (316), cast iron and polypropylene, the NDP-40 and NDP-50 are also available in Kynar, with many different diaphragm materials to fit your specific needs. Maximum flow rates range from 116 gallons per minute, with a NDP-40, up to 215 gallons per minute with a NDP-80. Yamada AODD pumps can be used in many different industries from automotive, food, pharmacy, cosmetics and many more.
NDP-40 Data Sheet              NDP-50 Data Sheet           NDP-80 Data Sheet
---
Please follow and like us:
PFC Equipment now sells Standard Drum pumps. Whatever the chemical is that you need to transfer Standard drum pumps makes one for your application. They make their tubes in varies lengths & materials. Standard drum pumps offers many options for example, batch feed, turbine flow meters, tube lengths, sanitary pumps & progressive cavity or centrifugal drum pumps.
Batch & Metering Drum Pumps  Industrial Drum Pumps
---
Please follow and like us:
Verder peristaltic & lobe pumps
Verder Peristaltic pumps are well suited for abrasive, corrosive and shear sensitive media. Different tube materials guarantee optimum chemical resistance. Your Benefits, Specially designed hose construction to reduce fatigue, resulting in longer hose service life. Disaster proof hose connection for easy maintenance. Close coupled drive design. Rigid pump housing design for heat dissipation and strength
Verder lobe pumps can handle solids, slurries, pastes, and a variety of liquids. A gentle pumping action minimizes product degradation. If wetted, rotary lobe pumps offer excellent self-priming performance.
---
Please follow and like us:
Micropump GJ Series Magnetic Drive Gear Pump
Micropump GJ Series pumps deliver exceptional positive displacement pump performance for any application and where fluid leaks are a concern. The magnetic drive eliminates leak points associated with dynamic shaft seals, while providing energy-efficient fluid delivery. These compact magnetically driven gear pumps feature a cavity style design for smooth pulseless fluid delivery. This pump, available stand-alone or standard with an electromagnetic EagleDrive™, provides a highly efficient, compact pumping package that easily integrates into your system design.
Performance Summary
Product Features:
Small Size
Smooth, Pulseless Delivery
Chemically Resistant
Easy to Service
Proven Reliability
Advanced Pump Technology
OEM Configurations
High-System Pressure Capability
| | |
| --- | --- |
| Flow Rate (5500 rpm) | 5217 mL/min |
| Differential Pressure (max) | 80 psi |
| System Pressure (max) | 300 psi |
| Temperature Range | -50 to 250 °F |
| Viscosity Range | 0.5 to 1500 cP |
| Weight | 1 lb |
| Standard Ports | 1/8″-27 NPT(F) |
| Rated/Max Speed | 5500/10,000 RPM |
Contact PFC Equipment for more information and to find out if the Micropump GJ Series is a fit for your application.
Download Brochure:
Please follow and like us:
Grundfos SMART Digital Dosing Pumps
SMART Digital Dosing Pumps from Grundfos make installation, priming and calibration easier than ever. They offer state-of-the-art drive technology, new dimensions of user comfort and intelligent flow control. These features ensure extremely reliable, cost-effective and high-precision processes at an optimum price-performance ratio.
Designed to save costs and to protect the environment
Saving chemicals with high dosing accuracy and FlowControl
Saving energy with latest drive technology and improved electronics
Saving maintenance costs with the universal chemical resistance of the full-PTFE diaphragm  and Digital Dosing™
Saving natural resources with new composite materials and sustainable production processes
You save TIME:
Easy commissioning and service due to the click-stop mounting plate
Self-explanatory user interface, comparable to a car-radio system
Plain text display for failure indication: no need for time-consuming fault analysis
Quick commissioning without reading the I/O
Easy process control thanks to the intelligent flow management functions
You save MONEY:
No additional installation parts needed due to the click-stop mounting plate
High accuracy saves chemicals
The required target flow is always achieved due to the AutoFlowAdapt, FlowControl and flow measurement functions; additional monitoring and control devices are made redundant
Intelligent flow management prevents expensive process breakdowns
For high-end applications

The high-end DDA pump model has been designed for complex and demanding applications.

 

Perfect solution for common applications

The DDC pump model is the optimum solution with easy-to-use interface and the click wheel make setup and operation of this pump as easy as the use of your car radio system.

Economic Digital Dosing

The DDE is the economic Digital Dosing solution for simpler applications.
Contact PFC Equipment for more information and to find out if the Grundfos SMART Digital Dosing Pump is a fit for your application.
Download Brochure:
Please follow and like us:
Walchem W100W Series Controller

Walchem announces the newest addition to its versatile line of process controllers. The W100W Series provides an economical and reliable way to keep your water treatment program under control. The W100W Series Controller allows for lower cost and increased flexibility in a single unit. The main features of the controller are:
Large display with icon-based programming that's easy to use
Universal sensor inputs for flexibility – allows you to move the same controller to varying application by simply changing sensors
Multiple language options
Three relay outputs with a variety of independent configurations
Lower cost with enhanced features as compared to the competition's offerings
Contact PFC Equipment for more information and to find out if the new Walchem W100W Controller is a fit for your application.
Download Brochure:
Please follow and like us:
Yamada® SolidPRO® pumps are designed to pump fluids containing solids up to two inches (50mm) in diameter. Built on the foundation of the NDP-Series line of pumps, SolidPRO pumps incorporate Yamada's patented stall-free/lube-free air valve and rugged, easy-to-service bolted construction. Designed for durability in the field, the SolidPRO pump's innovative flap-type check valve technology provides streaming passage of solids while minimizing clogging and downtime. Four external bolts release valve covers on either side, permitting service and maintenance without removing the pump from installation.
Design Features:
Heavy-duty flap check valve permits passage of solids up to two inches
Easy access to valve chambers for ease of maintenance
Vented diaphragm chambers alleviate problems associated with trapped air/gas
In-line maintenance facilitates servicing pump without removal from installation
Top-suction/bottom-discharge design keeps solids from settling in pump
Non-lubricated air valve
Bolted construction
Short-stroke technology improves diaphragm life
Outside-accessible air valve
Modular pilot valve design requires no dynamic O-rings to replace or repair
Contact PFC Equipment for more information and to find out if the Yamada SolidPRO Pump is a fit for your application.
Download Brochure:
Please follow and like us:
Previously Featured Products