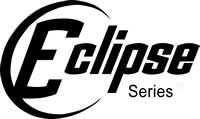 The Eclipse Series of pumps combines proven design principles with state-of-the-art engineered composites, resulting in one of the most reliable, simple, and intuitive pumps on the market today. The pump can be serviced in place in a matter of minutes, thus reducing process downtime and maintenance costs. Eclipse Accessories such as Pressure Relief Valves and Power Monitors are available to protect your pump form over-pressurization, dry-run or jamming.
Eclipse Series pumps are built for use in the harshest industrial environments. Pump housings, gear assemblies, shafts, and magnetic couplings are designed to be structurally rugged, with corrosion-resistant materials. The Eclipse is an ideal fit for many medium to highly corrosive liquids used in chemical processing, pulp and paper, and water treatment applications.
PFC Equipment offers a complete line of products and services for all fluid handling applications. We provide unmatched service and support in Minnesota, North Dakota, South Dakota, Iowa, and western Wisconsin. Our application experts will help you select the best pump, filter and control for your specifications. We also provide system design services for all markets and applications.