Walchem offers many accessories to add to your metering pump. Walchem's accessories are carefully designed and selected for compatibility with our Walchem pumps to enable our customers to provide a complete system.
Walchem Flowmeters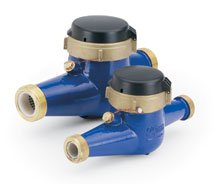 WFM Flowmeters utilize the multi-jet principle to provide dependable, accurate performance. They are available in ¾, 1, 1½ and 2" NPT pipe sizes. A pulse output provides a signal to a controller or to a metering pump for proportional chemical feed. A two-wire reed switch or three-wire Hall effect sensor may be specified.
---
Walchem Posi-Flow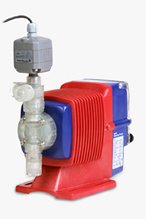 Feed verification has never been better! The PosiFlow® Sensor will verify that your metering pump is truly moving liquid into the system and has not lost prime.
Provides accurate and non-intrusive flow verification.
No moving parts in the sensor eliminates any concern of plugging, leaking or jamming of the flow path or sensing mechanism.
Sends out a signal with every stroke as long as there is liquid pumping against pressure.
EW-Y Series pumps take the PosiFlow signal directly, monitoring the feedback against pump operation.
Install PosiFlow® on the discharge side of the metering pump, and connect to the digital input option card of the WebMaster.

Supplies a contact closure to the WebMaster every time the metering pump pulses and the sensor detects fluid movement.

Controller will send an alarm if the pump should be operating but no flow pulses are received.

Controller can also use a programmable volume-per-stroke value to totalize the volume of chemical feed.
---
Walchem Flow Verification
Walchem Flow Verification Specs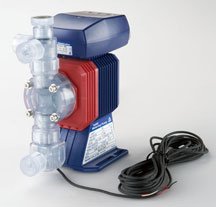 Provide low cost flow verification on the suction side of the E-Series pumps.
Installation on the suction side insulates it from varying discharge parameters such as high or inconsistent pressures.
Use the moving liquid during the suction stroke to sense that the pump is metering chemical.

Validates flow, providing a pulse output for each verified flow pulse.

Can be used with a controller to totalize chemical and will sense when there is an air-lock condition (no output pulses).
Flowrates down to 0.1mL/stroke can be accurately monitored.
Operate with a 5-24VDC-power source, drawing a maximum of only 8mA.
Output is an NPN open collector dry contact closure.
---
Walchem Anti Syphon / Back Pressure Valve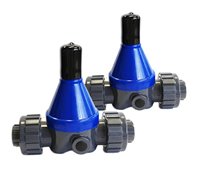 Rugged valves are constructed from PVC, PP, PVDF, or Stainless Steel components to ensure long life and reliability.

Spring loaded PTFE faced diaphragms provide positive discharge pressure to stabilize pump output and prevent syphoning.

All valves are screw adjustable from 0 to 150 psi standard.

Ideal for LK and EHE metering pumps, but can be used with any metering pump requiring back pressure adjustment or anti-syphon protection.
---
Walchem Multi Function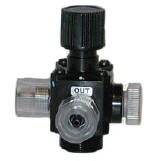 Walchem's multi-function valves provide anti-syphon, back pressure and pressure relief for your 10, 15 and 20 size E class metering pumps. These valves will prevent syphoning when pumping downhill and will increase accuracy and repeatability in applications with little or no system pressure
---
Walchem Paddle Wheel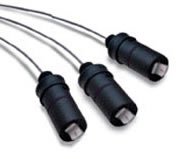 Impeller-type insertion meters designed for use in pipe sizes from ½" to 6".
High quality jewel bearings provide accurate performance across the entire flow range.
Hall effect sensor output can be connected directly to your controller or metering pump.
---
Walchem Calibration Column
Walchem Calibration Column Specs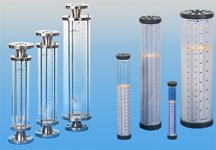 Provide verification of metering pump output.
Constructed from clear PVC, Glass, or PP with graduations in milliliters and GPH.
Available in easy clean versions with vented (npt) removable top, and in sealed versions with vented (npt) non-removable top.