BERKELEY  Pumps industrial/commercial pumps deliver outstanding reliability and performance in the most demanding operating environments.  We offer centrifugal pumps, sub-turbine pumps, line shaft and propeller pumps, sewage and solids handling pumps, engine drive pumps, vertical multi-stage pumps, 4″ submersible pumps, and jet pumps to fill every need.
With features and construction materials designed to maximize dependability, performance and versatility, there are no pump stations or projects too big or too small for a BERKELEY pumps.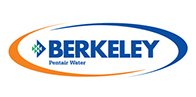 Berkeley High Flow / High Efficiency Centrifugal Irrigation Pumps

High Flow / High Efficiency Centrifugal Irrigation Pumps are designed for clean water applications such as flood irrigation, water features, and pivot irrigation.  Available in Frame Mount, SAE, and Close Coupled Electric Drive configurations.
KEY FEATURES
Broad flow range to 7,500 GPM
Industry leading 85% hydraulic efficiencies
Suction splitter for stable inflows
20,000 Hour bearing life
Double volute
---
S.A.E. Centrifugal Series for Combustible Engines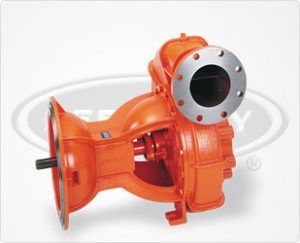 The new standard in full-performance reliability… BERKELEY® S.A.E. End Suction Pumps are suitable for any application requiring the convenience of an internal combustion engine as a power source. State-of-the-art design delivers 20,000 hours of bearing life, one of the industry's longest life cycles.
KEY FEATURES
Twenty-eight pump models, with flows to 6500 GPM, Pressures to 500 feet (215 psig).
Cast Iron or Silicon Bronze Impellers are available in either packed or mechanical seal configurations. Replaceable stainless steel shaft sleeve is standard, providing maximum corrosion resistance while minimizing shaft wear.
Volute case – Back pull-out design allows easy removal and repair without disturbing piping connections, and completely exposes the impeller for flushing or service.
Heavy-Duty Power Frame is designed for durability delivering in excess of 20,000 hours of bearing life. Includes large shaft and grease-for-life sealed bearings to handle the toughest conditions with less maintenance and more reliability.
Dry-Run Seal option available
---
Frame Mount Centrifugal Series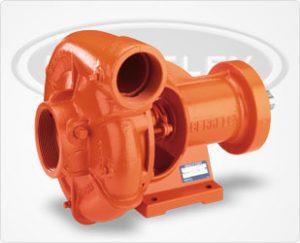 BERKELEY Type B frame-mount centrifugal pumps are designed for the user who has a separate power source suitable for driving through couplings or with belts. Ideal for all general purpose applications requiring high performance, moderate initial cost and easy maintenance.
KEY FEATURES
Volute Case Incorporates Precise Geometric Design for Increased Hydraulic Efficiency
Thick-Walled Close-Grained Cast Iron to Handle the Stresses of Everyday Use
Back Pull-Out Design Allows Easy Removal And Service Without Disturbing Piping Connections
Enclosed Impeller Designed and Machined to Optimize Performance and Operating Efficiencies
Discharge May Be Rotated To Any of Four Positions for Piping Convenience
---
Close-Coupled Motor Drive Series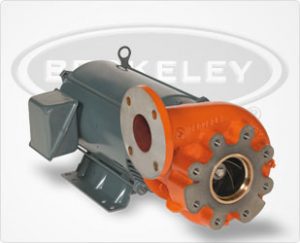 BERKELEY Close-Coupled End-Suction Pumps are ideal for most applications requiring high performance, easy maintenance and moderate initial cost. Cast Iron construction with unique back pull-out design permits access to the impeller without disturbing the piping.
KEY FEATURES
Four-Position Discharge
Premium-Grade Motors
Motor Bracket
Maintenance-Free Shaft Seal
Replaceable Slip-On Shaft Sleeve
Replaceable Bronze Wear Ring
Superior Impeller
Heavy-Duty Volute Case
Multiple Taps
Durable Finish
---
Self-Prime Centrifugal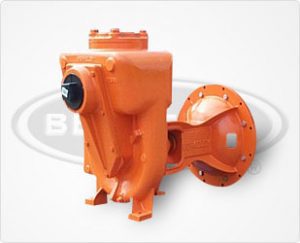 All cast iron construction combined with a unique pump body design provide fast priming, easy service access, and dependable performance.
Self-Primers are available in 4 configurations:
SAE
Air-Cooled (pre-mounted gasoline engine)
Frame Mount
Close-Coupled Electric Motor Drive
KEY FEATURES
All cast iron construction
Intake placed high for improved priming
Rapid action flapper check valve eliminated back flow, retains prime in suction line
High suction lift of 25′ permits installation as remote sump pump
---
SSCX Series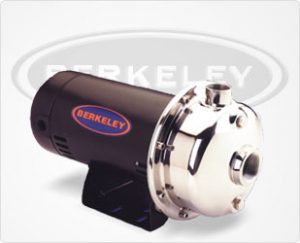 High-head performance and quiet operation join corrosion-resistant dependability with Berkeley SSCX Series centrifugal pumps.
Typical Applications:
Water Circulation
Booster Service
Liquid Transfer
Spray Systems
Jockey Pumps
OEM Applications
KEY FEATURES
Stainless-Steel Housing and Shaft – Maximum corrosion resistance in chemical as well as water applications; smooth flow path assures quiet operation.
High-Temperature Rating – The SSCX Series centrifugal pump (with 304 SS Impeller) is designed for temperatures to 250°F, making it an ideal choice for a wide range of pump applications and varying temperature conditions. The Noryl® impeller is rated to a maximum operating temperature of 185°F.
Mechanical Shaft Seals – Choice of seal options to meet your application needs. All are precision lapped and highly polished for long life and reliability.
Impeller Options – 304 Stainless Steel or precision-molded Noryl® feature ultra-smooth flow ports to maximize performance and efficiency.
Drain/Vent Ports – Priming and draining is easier, faster.
---
Multi-Stage Centrifugal Pumps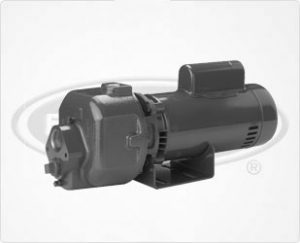 The DMC Series multi-stage centrifugal pump offers heads to 175 feet and flows to 50GPM.
KEY FEATURES
Rugged Construction – Heavy-duty closed-grain cast iron pump case and seal-plate
Drain Port – Provided for easy winterization
Easy Serviceability – Normal wearing parts are easily accessible for service and replacement, without disturbing piping
Heavy-Duty Motors – Designed for continuous operation
---
SSHM Self-Priming Multi-Stage Pump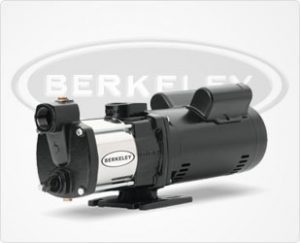 The BERKELEY SSHM-2 Self-Priming Pump is the first to deliver high-pressure performance without priming problems and delays. Designed for minimal electrical consumption and quiet operation, the SSHM-2 takes less time and trouble to produce the water volume and high-pressure needed to meet demanding applications such as:
Irrigation Systems
Water Supply Systems
Shower & Washing Systems
Dewatering
Heating & Air Conditioning Systems
Fountains
KEY FEATURES
Available in 3-stage or 4-stage designs for more options in head/flow
Self-Priming Design  Once initially primed, the SSHM-2 will automatically re-prime cycle after cycle
Cast Iron Motor Bracket & Integral Pedestal for rigid pipe connections and base mounting
Suction Flange is made of heavy-duty cast iron
Precision Molded  Extra-Smooth Ports to maximize efficiency and performance
Special Brass Priming Valve, proven to provide trouble-free operation during the priming cycle
AO Smith Motor suitable for continuous duty operation